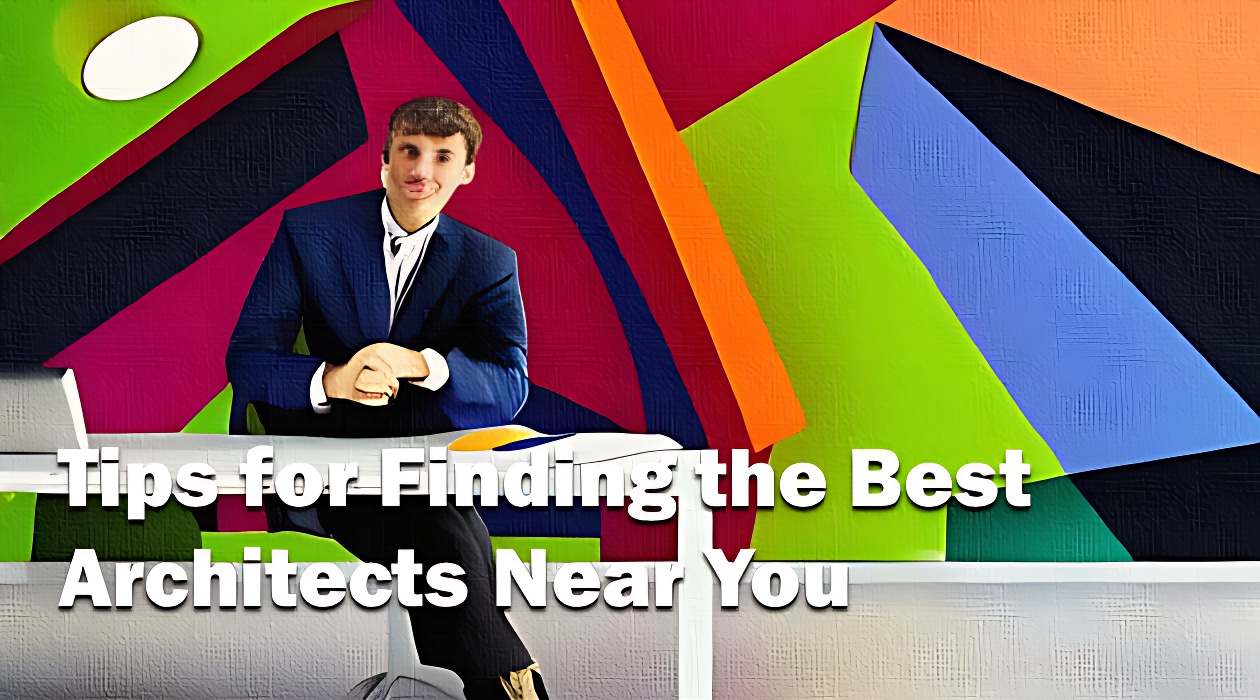 Tips for Finding the Best Architects Near You in Pakistan
Are you looking to hire an architect for your upcoming construction project in Pakistan, but don't know where to start? One of the first things you should do is search for architects near you. Here are some tips on how to find architects in your area:
Join me as we take a closer look at this subject and expand our understanding.
Use online directories
There are several websites that list local architects and their contact information. Some popular ones include the Pakistan Council of Architects and Town Planners (PCATP) directory, Find an Architect. Simply go to google maps enter your location and browse through the profiles of architects in your area or nearby.
Ask for referrals
If you have friends or family members who have recently hired an architect, ask for their recommendations. Word of mouth can be a powerful tool in finding a reliable and competent architect.
Check with your Housing Society
Many housing societies keep a list of registered architects in their area. Contact your Housing Society office and ask for a list of architects who are registered to work in your housing scheme.
Search on social media
Many architects have a presence on social media platforms such as LinkedIn, Facebook, and Instagram. Search for architects in your area and reach out to them through their social media profiles.
Website Search
If you're looking for a larger firm, you can search for architecture firm's website through search engines in your area and contact them directly. Many firms have their own websites, so you can browse through their websites and find one that fits your needs.
Consider using a design-build firm
If you're looking for a one-stop shop for both design and construction, consider hiring a design-build firm. These firms typically have architects on staff and can handle both the design and construction of your project.
Once you've compiled a list of potential architects, be sure to do your due diligence by researching their past projects, reading online reviews, and meeting with them in person to discuss your project. With a little bit of effort, you'll be able to find the perfect architect to bring your construction project to life.
How Much Should I Pay to An Architect for Designing My House in Pakistan?
Designing a house is a complex and time-consuming process that requires the expertise of a skilled architect. If you are planning to build a house in Pakistan, you may be wondering how much you should pay an architect for their services.
It is difficult to provide a specific answer to this question without more information about the project. The cost of hiring an architect to design a house in Pakistan can vary significantly depending on a number of factors, including the size and complexity of the project, the location of the project, the experience and reputation of the architect, and the services that are included in the scope of work. In general, you can expect to pay between 3% to 10% of the total construction cost for architectural services.
Hire Best Architects for your construction project in Pakistan. Click to create Project Inquiry.
For example, if you are building a house that will cost Rs. 10,000,000.00 to construct, you might expect to pay between Rs, 300,000.00 to Rs. 1,500,000.00 for architectural services. However, it is important to keep in mind that this is just a rough estimate, and you should discuss the scope of work and fees with any potential architect in detail before hiring them. It may also be helpful to get estimates from multiple architects to get a sense of the range of costs that you can expect to pay.
How Architects charge their Design Fee in Pakistan?
In general, architects charge for their services in one of two ways: lump sum (fixed amount) or as a percentage of the total construction cost. depending on the factors mentioned above. Alternatively, architects may charge a percentage of the total construction cost, which is typically between 3% and 10%.
If you are considering hiring an architect in Pakistan for a residential project, it is a good idea to shop around and get quotes from multiple architects to get a sense of the range of fees that are typical in your area. You should also be sure to carefully review the scope of work and any other terms and conditions that are included in the contract, to ensure that you are getting the services you need at a fair price.
It is important to get quotes from multiple architects and negotiate a fair price before hiring one.
In addition to the fee for architectural services, you may also be responsible for paying any additional services such as town planning depaftment or local authority for drawings approval, engineering, site surveys, MEP services etc. These costs can vary greatly and should be factored into your budget when planning your project.
It is also worth noting that Architects in major cities like Karachi, Islamabad or Lahore may charge more for their services than those in smaller towns or rural areas.
In Summary
It is important to thoroughly research and compare different architects before making a decision to ensure that you are getting the best value for your money.