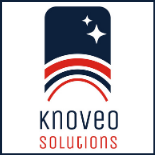 Knoveo Solutions

Bronze
Innovation is rooted in our tradition that looks far into the future. Our high performance coatings, floorings, and energy saving industrial solutions deliver heavy duty surfaces that stand the test of time against corrosion, weather, abrasion, chemicals and harsh environments.
SPECIALIZED SOLUTIONS TO SAVE ENERGY, ASSETS, THE ENVIRONMENT, AND LIFE.
Our industrial solutions team is dedicated to redefining asset performance. With our help, you can significantly increase the lifetime and performance of your assets and installations. Our extensive knowledge and experience guarantee quick and flexible execution of projects enabled with robust process driven methodologies that ensure maximum operational efficiencies. With our commitment, drive and approach, we are the trusted partners for a variety of industries across Pakistan.
With more than 100 years of combined experience, our team has helped protect more than 1,500,000 square meters of structural steel in the last 10 years. We have installed flooring solutions that cover an area of more than 50 football stadiums. We have marked 20,000 kms of roads of Pakistan with safety lane markings to help guide millions to reach their destination safely. Caring deeply for the well-being of our nation, we have always taken the lead to uplift the local standards by introducing anti-bacterial paints, fire retardant coatings, and to raise awareness on quality of road safety.
Innovation – that makes a positive difference
Trust & Respect – in the relationships that we develop
Leadership – from good to great
​Sustainability - to deliver significant benefits to business, society and the environment
Our dream is to unlock the potential of Pakistan by using our talents, experience, and energy to deliver initiatives that make positive changes happen. We shall transform our business into an institution that produces newer innovations, inspirational stories, exemplary leaders, and a rich culture. We will continue to evolve as the leading most innovative solutions provider through best practices and observing high standards of morality, integrity, and judgment.
Our Clients Review