ARMANE Studio

Bronze
ARMANE Studio is a Brand of WamtSol Pvt. Ltd. Which is Empowering the Field of Architecture Through Various Services Provided by The Professionals. We Aim to Build a Healthy Society with Various Design Techniques. WamtSol has expanded the diameter of its services in the field of Architecture, Our services are Majorly 2D Planning , Interior design, Exterior Design, 3D Modelling/Re-Modelling, Animation/Walkthrough, Working & Detail Drawings, and Landscape Design.
Our Projects
Our Clients Review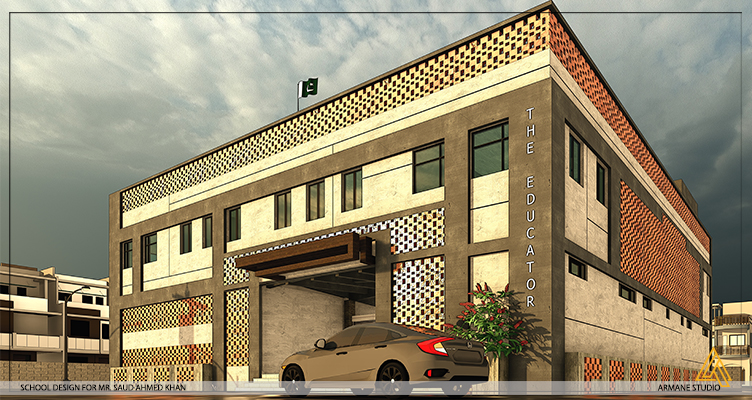 This is an Educational Building Which we Designed.
This Project is Located in a rural area of Sindh but the client wanted that this Educational building should be modern and interesting, ARMANE Studio put great efforts to make the school look simple and minimalistic with modern architectural planning and Design.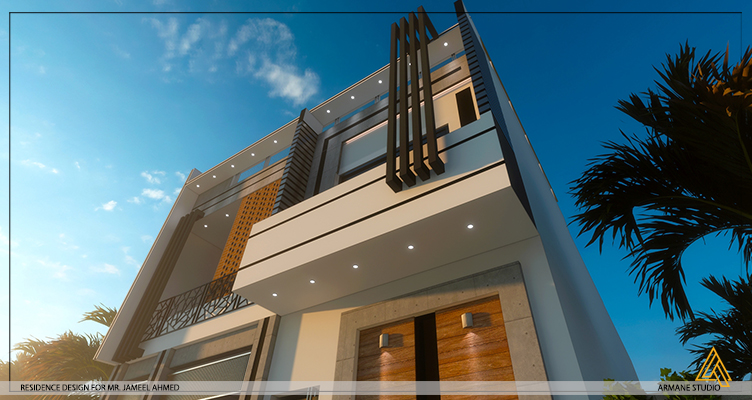 200 Sq. Yds. Residence Design for Mr. Jameel Ahmed.
Residence design for our client Mr. Jameel, The Design is equally balanced by both aspects aesthetics and built quality, yet modern and innovative living comfort level.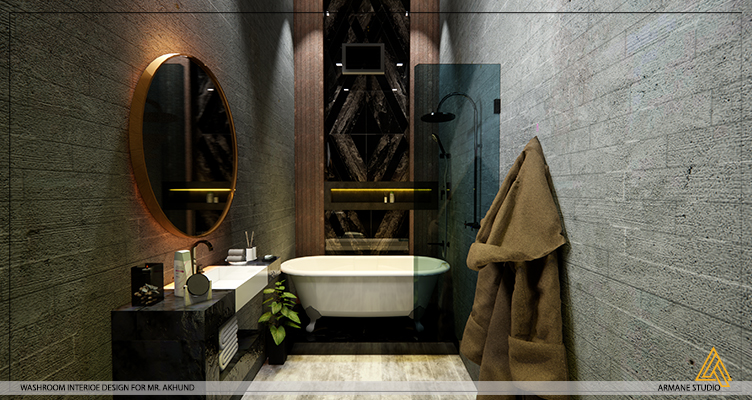 Washroom Interior Design for Mr. Akhund.
It is not easy when you are generating the design by going through various steps that are included in the design process that should be equally articulated. Interior design builds by the relationship between elements and physical structure. As you can see in this Interior ARMANE Studio manages both parts of the design by aesthetics and space that is actually as per our clients' expectations. We drive our vision according to our clients' requirements.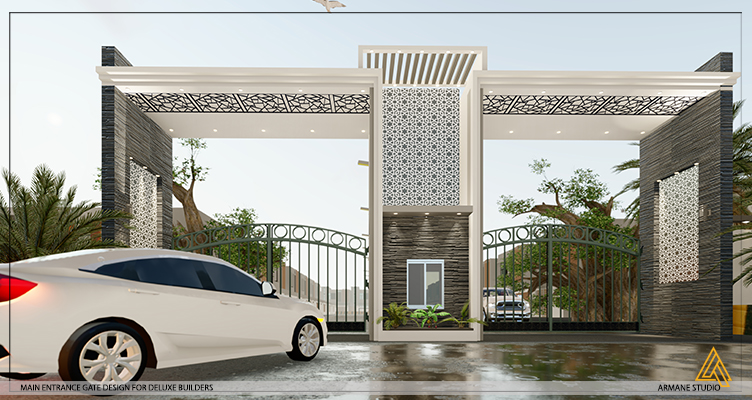 Entrance Gate Design for Deluxe Builders
Our Respected Client Deluxe Builders Was Looking for a Main Entrance Gate Design For Their Housing Society, and We gave them Best of The Option as per their Requirements.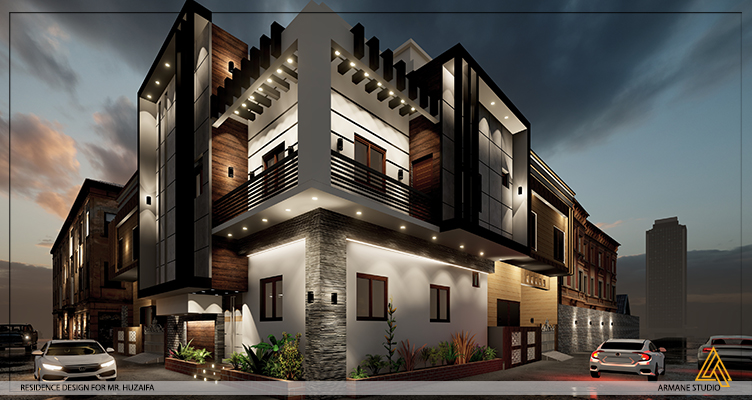 Residence Design for Mr. Huzaifa.
We at ARMANE Studio Put Great efforts to make this design attractive because our client's requirement was to make the Design different but aesthetically graceful. This design technically fulfilled its all requirements as a whole.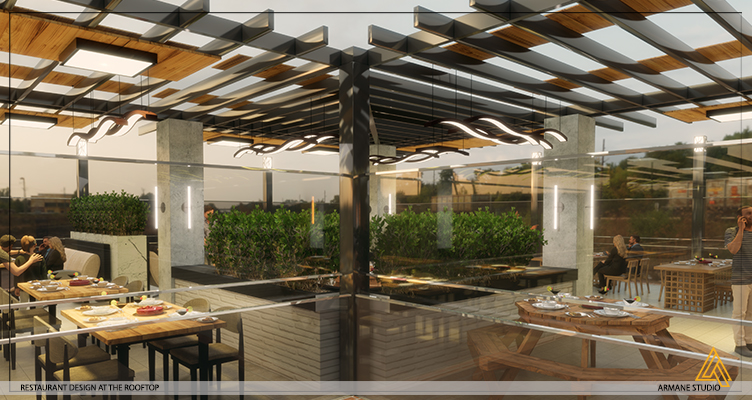 Restaurant at The Rooftop.
we proposed theme design thinking of the creative look and warm ambience for the customers at the restaurant to just not eat there but they can feel up the fresh air. We make sure the Satisfaction of our clients satisfy by bringing lively and creative Design ideas.